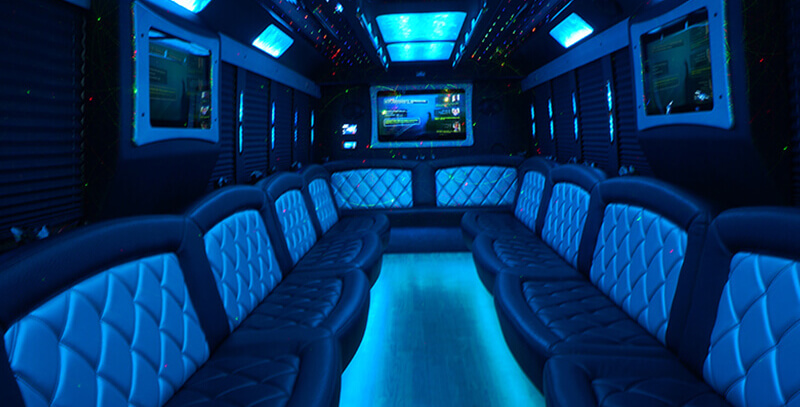 Black Hawk is the best option for those who love gambling games. This popular destination is just a few minutes away from Denver. It has countless extraordinary places like restaurants, hotels, the best spas to relax and forget a little of the routine, and, of course, the best casinos in the Denver metro area and Central City. Here, you can explore the crown jewels of Black Hawk casinos, such as the Ameristar Casino, Lady Luck Casino, Lodge Casino, and a dozen more! Moreover, if you want to get the most out of your sightseeing plan around the BlackHawk casinos, travel comfortably, and return safely home or to the hotel you booked, your best bet is to hire our Denver party bus and limo service. Unlike other party bus companies, we offer pick-up services from Denver International Airport to Red Rocks and Black Hawk, among other famous entertainment destinations in Central City and throughout Colorado, at unbeatable prices and with the most professional drivers in charge.
Let us become your preferred private party bus service to make every Black Hawk Casino tour an unforgettable moment. In Denver Limo Bus, you will find an incredible ally when it comes to choosing the best way to get around! Our Denver party bus rentals have the latest models of party buses and SUV limo-buses, among other top vehicles. Each Black Hawk limo bus has all the amenities you need to party in style. Some of the highlights are laser lights, dance poles, great sound systems to play your own music, and mini bars where you can store your favorite drinks or bottled water.
Denver party bus and limo service covers every special event, such as birthday parties, wedding day celebrations, and an exclusive bachelorette party in any Black Hawk Casino.
What are you waiting for to rent a Black Hawk limo bus and live the best vacations and the wildest and most unforgettable parties in Colorado? Enjoy every special day with a Black Hawk party bus rental service that understands your needs and a service you can trust everything you've planned to go as you dreamed. We provide the perfect rentals that will allow you to get the best value for your money and also allow you to live the most fantastic moments that will become unforgettable memories of a trip like no other.
Remember that in Black Hawk, you can do different activities, from exploring the city and its history to practicing cycling and climbing activities, and then return to spend a fun time in one of the stellar casinos where you can try games like Baccarat, Blackjack, Craps table, Roulette, and a lot more. Plus, we offer a round-trip service any time you need it.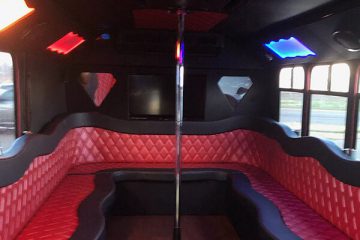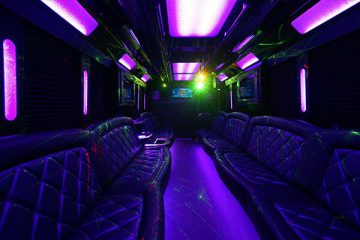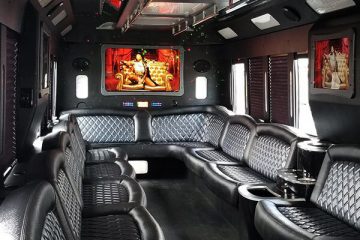 Black Hawk Casino party bus rentals
The best Black Hawk party buses you will find in Denver Limo Bus. Plan your celebration or tour of the most outstanding Black Hawk casinos alongside the best. We have many years of experience in party bus and limo rental services, so we can confidently say that if you rent a Black Hawk party bus or limo bus, you will get a fully customized party bus. We have luxury vehicles that can accommodate all sizes of groups, from 10 people onwards. In addition, we have highly prepared people to receive your calls and solve every doubt you have about our service as skilled drivers responsible for making your trips the most comfortable and safe. Contact us and see all the benefits you will receive when choosing us for your events.
Besides what was previously mentioned, with us, you won't have to worry about any unexpected extra fees at the end of the service. Our prices and any extra charges will be informed beforehand. As a company, we are committed to providing the best rental service for customers who trust us, allowing everyone to live their own Black Hawk party bus experience and travel without pressure or worries.