One of the most important aspects of limousine and limo bus transportation is the event in which you're renting it for. Denver is one of the largest up and coming metropolitan areas in the country, and that makes it an exciting place to live, work, and play. There's never a shortage of events here, and that is always good news for you. The next time you have an event to attend, be sure to consider the positive aspects of using our transportation. You won't regret the experience that comes with our luxurious limousines and limo buses. Check out even more information on the events we provide service to below!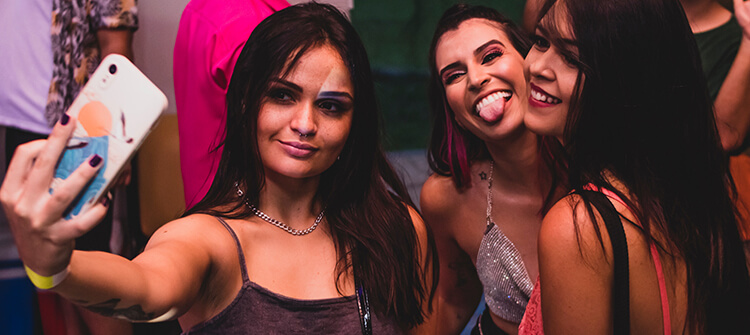 Our vehicles have all the luxurious amenities you need for the party of your life. Let's get the party started!
We have the perfect vehicles for any event or trip. Our transportation service is your best option to get around Denver and the surrounding areas.
BACHELOR PARTY
Make you last night out as a single man with all our friends memorable with one of our luxury vehicles. Here at DLB we will make your special night with the guys a safe and worry free experience as we hit all the hot spots around town. Whatever the group wants to do, we will get you there safe and sound. No need to risk waiting for everyone to arrive at each destination and getting separated or worse, getting a DUI from partying too much. We'll get everyone in your group to each destination together and safely so the fun times never have to stop. Our amazing fleet limo buses have big screen plasma TVs, multi-colored disco lights, on-board bars, and inputs for CD/DVD/iPods/XBox, so there's everything you need too keep the fun times flowing all in one moving place as you hit the town all night. Our drivers are knowledgeable about the area so if you don't know where to go next, just ask and we can suggest some places.
BACHELORETTE PARTY
We know how exciting it is to plan your bachelorette party. Perhaps the most important girls night out you'll ever have! Whether you're planning a crazy night of drinking and dancing or a relaxing day at the spa or out wine tasting, contact us about our wedding services! Our fleet of limousines and party buses will bring you all of the best memories! We have the most luxurious vehicles to make your bachelorette party unforgettable! We'll transport you and your friends to and from each destination safely to ensure that the night ends safely. Our vehicles feature on board bars, amazing sound systems, TVs, and LED lighting so you can customize your party experience! With all of our amenities, your bachelorette party will be the talk of your friends for years. Relax with some wine, a movie or dance the night away! Best of all, the party never has to stop since you can party on the vehicles! Call us today for your free quote! Make sure to ask us about any wedding bundles we may be offering bookings specials if you hire us for your wedding, bachelorette & bachelor parties.
NIGHTCLUBS
Bar hopping transportation is one of our most popular activities, and for good reason! Do you have a night out with your friends planned and want a safe, easy, and affordable transportation choice for the night? Call us and we will bring the party to you with one of our fully decked out vehicles so you can arrive in all the popular hot spots around the Denver area in style. Walk out one of our buses like a VIP as we drop you off right at the door for that red carpet treatment while everyone else stares on in jealously. Our fleet are like nightclubs in motion so they have all the amenities inside to keep the party moving as we got to and from each destination. How could you possibly go wrong with a night club on wheels for your next night out on the town in Denver? If you get bored of the club scene early you can continue the party privately on the bus! Best of all, there are no drunk driving charges or any unsafe driving going on when you decide to rent one of our vehicles for this purpose...so what are you waiting for? Call now to reserve your favorite vehicle!
Other events: