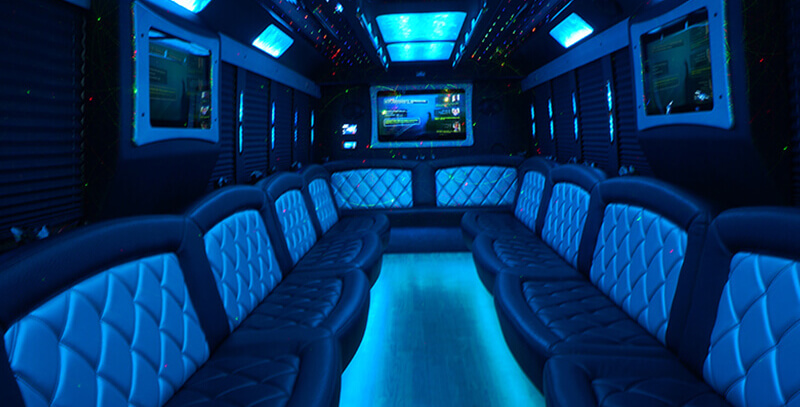 As a top-rated party bus company, we are fully committed to offering a quality bus transportation service in every Colorado location, including Red Rocks. We promise you will have a great experience with our party bus to Red Rocks, and we already have many reasons to support this statement. First, our party bus and shuttle service is the best way to secure a great time for any Red Rocks concert. Suppose you have planned together with your friends to attend the next show that will take place in Red Rocks Amphitheater and want to have fun and consume alcohol without any restriction or worrying about driving back to your home. In that case, our designated driver service will make everything easier, even granting you a safe ride home. As for the second aspect, It's worth mentioning our fantastic party buses, the best vehicles you'll find in the entire Denver metro area. Each Red Rocks party will not only take you to your desired location but also provide you with top features, such as comfortable shaped seating, nice cooler ice, and bottled water, and you can prepare adult beverages by bringing your own alcohol from any liquor store nearby the parking lot.
And continuing with the reasons why it is better to take a Red Rocks party bus, this is the most important, and it is because, with us, you have completely secured the most incredible and complete Red Rocks experience from the moment our super-friendly drivers pick you up on a private party bus to take you to the Red Rocks Amphitheatre event you prepared to watch from many months ago, to the final moment of taking you home safely, in short words, the round-trip transportation will be included in your bus ride service. If you are interested in our service and have questions about how many people fit in a private party bus, each additional fee for some services, prices, etc. Call us!
Experience a live music Red Rocks event through the Front Range with the town's best Red Rocks party bus rental.

Party buses For Red Rocks and the Denver Metro area.
Remember that if you have a Red Rocks concert to attend, the only thing you should do is call us to square with you the details of the Red Rocks service, because we not only offer you an excellent transport service but we add the unique experience of traveling with your group in a carefree way; and that is possible thanks to our most outstanding benefit, a round trip where you will only need to think about living and keep the best memories about what will later be a great story to tell. Be confident that we will take care of every little detail to make your trip comfortable and fun. You just need to take into account the date on which you want to make your trip and have the size of the group as the first measure. Later, our team will give you more precise information about the availability of vehicles, the price range that is handled, if there is an offer, or anything else you have doubts about. Just call us!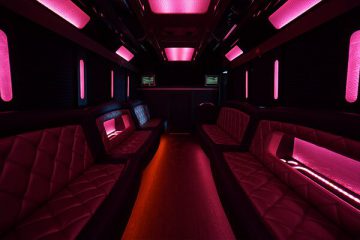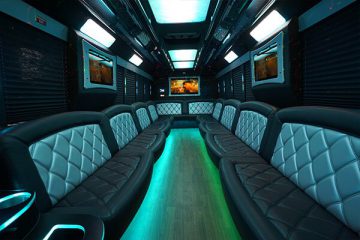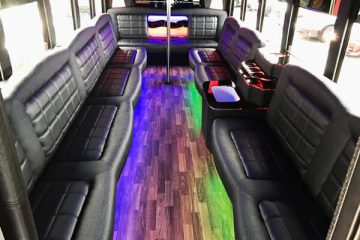 Enjoy your events at Red Rocks with an extraordinary party bus company.
We are everything you ever dream about party bus rental and much more! So if you plan to attend a concert of your favorite band or singer in the Red Rocks Amphitheatre and you start to wonder about an excellent way to go from the Downtown Denver area to Red Rocks, and also allow you to go with a large group, then we suggest you rent an excellent party bus service in our Denver Party Bus company, We have the perfect vehicles to take you and all your friends from anywhere in Denver to your desired destination. And you know what is the best thing? You will receive a unique service for a price that fits your pocket. We have fantastic benefits you will love once you experience our limo and party bus service. You won't regret picking us as your transportation provider!
Please note that if you are interested in our services for the following events in Red Rocks, you can contact us or call us. Our customer service line is available 24 hours almost every day. You can ask for all the things you have doubts about our service and the steps you need to follow to be able to rent your ideal party bus; our professional staff will be waiting for your call to assist you in every way you need. We are happy to help and will be happier if, at the end of the journey, you choose us as your reliable transportation partner whenever you need a unique and outstanding way to mobilize in town. None of your Red Rocks concerts will feel the same once you have tried our service; enjoy all your parties without worries, we offer a complete Party bus to Red Rocks service from beginning to end, and as far as concert-related, if you wish, we can leave you on the lower south lot of Red Rock or in the main entrance, but this depends on the day and the size of the group.